When I decided to write this blog, the idea for the first post came pretty easily, something I come across again and again.
A few months ago, I taught a mindfulness workshop on dealing with difficult emotions – as it turned out all of the participants were women, and I must admit to getting a buzz out of being a man teaching women about emotions! The biggest revelation of the workshop, a game changer for many of the participants though was this simple principle – it's OK not to be OK.
It's a great one to get your head around because not only is it OK to not be OK, it's inevitable that you won't be OK at some point. No matter how well you think you are doing, sooner or later something is going to come along to knock you off track and who knows what it might be: perhaps yourself or a family member get diagnosed with a serious illness; perhaps an unexpected redundancy; perhaps a relationship, whether intimate or platonic, goes through a sticky patch; or perhaps something happens that triggers memories of painful past events… and these are just some of the obvious possibilities for things that can knock us for six.
"Those who don't know how to suffer are the worst off.
There are times when the only correct thing we can do is to bear out troubles until a better day."
– Deng Ming-Dao (Taoist teacher)
I'm yet to meet a person who doesn't experience turbulent times in their life, and that includes a number of enlightened spiritual teachers. My work puts me in the privileged position of hearing many people's stories, and I've been told I naturally make people feel very comfortable opening up. The mindfulness courses I teach are no way group therapy and there is no expectation anyone shares anything, but people often do end up sharing some of they challenges they are facing – and it's something people say they get a lot from: just being in a group where people are being honest about the challenges they face, so they know that "it's not just me"…
…and yet society gives us the message that we have to be strong; stiff upper lip and all that. We are taught that it's weak or shameful to show vulnerability, despite the fact that all of us experience these times. I've lost count of the number of times I've heard a crying woman say "you must think I'm stupid" and assuring them that I don't think that can be nigh on impossible – my current best reply is "I don't know who told you that, but it wasn't me". When you think of the number of times you've heard someone say "Don't be stupid" when someone is crying, it's no wonder this message is instilled.
And with men getting them to admit it, let alone talk about it often presents a huge challenge – often cited as the reason suicide is the highest cause of mortality in men aged between 18 and 35; "Big boys don't cry"; "Man up"
And for people who practise Mindfulness and other spiritual disciplines, the pressure can increase even more: "I'm not supposed to get upset, it's not spiritual"; I must be doing it wrong.
So let me share my confession… I'm Pete, a Yoga & mindfulness teacher, a spiritual practitioner for over 20 years, and sometimes I'm not OK. I mean REALLY not OK. I'm a man who cries. I get angry, I get anxious. I have days that I don't want to face the world. And when I get upset, I don't always deal with it in a healthy positive way. I say things to people out of my anger that hurts their feelings. Sometimes I don't say anything at all, and then chunter to myself about the grudge I'm holding, and criticise myself for not being stronger. Sometimes I avoid people. Sometimes I hide this all away and pretend everything's OK.
Despite all my meditation and all of the emotional work I've done, I'm still a messy blood & guts, emotional human being…
Just like you.
Despite all my meditation and all of the emotional work I've done, I'm still a messy blood & guts, emotional human being…
Just like you.
It's what we we do. We each do it in our own unique way. Some of us cope better with some situations, and not so well with others. And that's all OK – how do I know? Well quite simply it's the reality of being human. No, it doesn't feel nice when we're going through it, but no one ever said that life was one big ball of happiness and joy…
…and I'll let you into a little secret. When I meet up with other yoga teachers and meditation teachers, very often we talk about the issues we're struggling with, and how everyone expects us to be OK all the time!
Until we understand its OK to feel upset, then all we're doing is fighting against ourselves; shaming and hurting ourselves. In mindfulness we talk about acceptance, and understanding ourselves. So let's make the basis of our practise a recognition that we're a bit messy really; that sometimes we do have strong emotions that can overwhelm us; and that we don't get everything right… and sometimes we do need to hide all of this way and just get on, because we've got a family to look after and a job to hold down.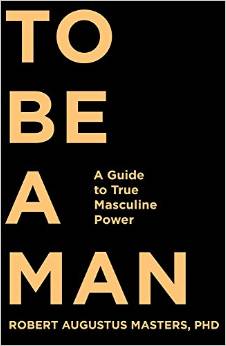 In his fantastic book "To be a man" (which I highly recommend to both men and women) Robert Masters asks what takes more courage? To carry on pretending everything's alright, or to let ourselves fall apart and give in to your emotions, not being sure you'll be able to pull yourself back together again…
Sometimes we just need to fall apart.
A few years ago, a friend of mine passed away from cancer, I realised someone I'd fallen head over heals for wasn't interested in me and some work was cancelled, meaning I wasn't sure I could pay my rent – all in a few days. So I allowed myself to fall apart. I shut my door, and spent the weekend crying and despairing. Going with it. Being authentic with my emotional state. On the Sunday afternoon, positive thoughts started appearing all by themselves; ideas of ways forward with my work. I'd come out the other side.
Sometimes we need a cathartic release. Our emotions aren't just an irrational inconvenience we can ignore and repress – if we try to do that they just fester, and cause us physical and emotional problems further down the line. Our emotions have to go through a process before they are healed. Very often I hear people say "I thought I was over it" as an emotional upset from the past rears it's head, and I've come to realise that what people really mean is "time passed and I buried it"
A large amount of my work is centered around reconnecting people with their bodies. This automatically engages our natural emotional processing mechanisms, so we can fully release emotions and don't have to carry them around with us any longer. We can't process something if we are denying our natural response to it – and that goes double if we're repressing it in the name of "being spiritual".
Mindfulness teaches us to see who we truly are, so we can live that life – the one we are meant to be living, not the one we think we should be. And while practising mindfulness sometimes means we don't react where we might have before, we may still feel the emotion. In Robert Master's words we "relate to" the emotion, rather than "relating from" it. To put that another way, we see our anger, for example, and we choose an appropriate response rather than acting from a place of being overwhelmed by anger, and attacking the person whether physically, verbally or even just mentally.
If we try to be OK all the time, we are simply storing up the emotions for a later date
Simply naming the emotion, eg thinking or saying "I'm angry, and reacting to this situation" can be a great help. If that doesn't feel like enough, we can then choose whether to take a few deep breaths as we count to 10, or to punch a cushion, or throw a baking tray at the floor. It's OK to choose to curl up under our duvets and hide from the world. We can allow ourselves an expression of the emotion recognising this as a healthy choice to give us the space to move forward.
Other times, the emotion will be too strong, and we will get lost in it, but by allowing it, our journey will be smoother, quicker, and we will grow as a result of it. And sometimes we'll just have to ignore these ideals altogether and just push on through, because life demands it – and that's OK too.
If we try to be OK all the time, we are simply storing up the emotions for a later date, when some poor unsuspecting soul gets it in the neck for squeezing the toothpaste tube in the middle, or whatever insignificant act they may have unwittingly performed. If we criticise ourselves for having emotions, we are only making ourselves weaker.
Conversely, allowing ourselves not to be OK, means that we can truly deal with the situation we find ourselves in and to be truly courageous by allow ourselves to be vulnerable. Being not Ok actually makes us stronger.
I'm not saying we wallow in our misery, but rather we go by the fabulous maxim, told to me by teacher Marc Gafni – "Cry as much as it hurts".